Dave Ramsey's Financial Peace University
Apply to WIN a Dave Ramsey Financial Peace University 9 Week Course Through Country Hill Motors!
Country Hill is partnered with Dave Ramsey to give away 15, 9-week course kits for couples or singles in the community! The course starts Sunday, April 28th and will continue every Sunday from 6:00 – 8:00 pm for 9 weeks.
If you're interested in winning a free kit for Financial Peace University, we'd love to hear from you! All you have to do is apply and tell us why you want to be in the course! Submissions are due by April 21st.
Financial Peace University is a multi-week course developed by Dave Ramsey to teach people the practical steps to reducing debt. These courses are typically offered at a cost, but we strongly believe in the principles of Financial Peace University – so we like to cover the cost of tuition for each student.
Country Hill is the ONLY car dealership in the country that is an endorsed local provider by Dave Ramsey, and has graduated over 400 people from Financial Peace University!
Don't forget to apply today! We hope to see you there!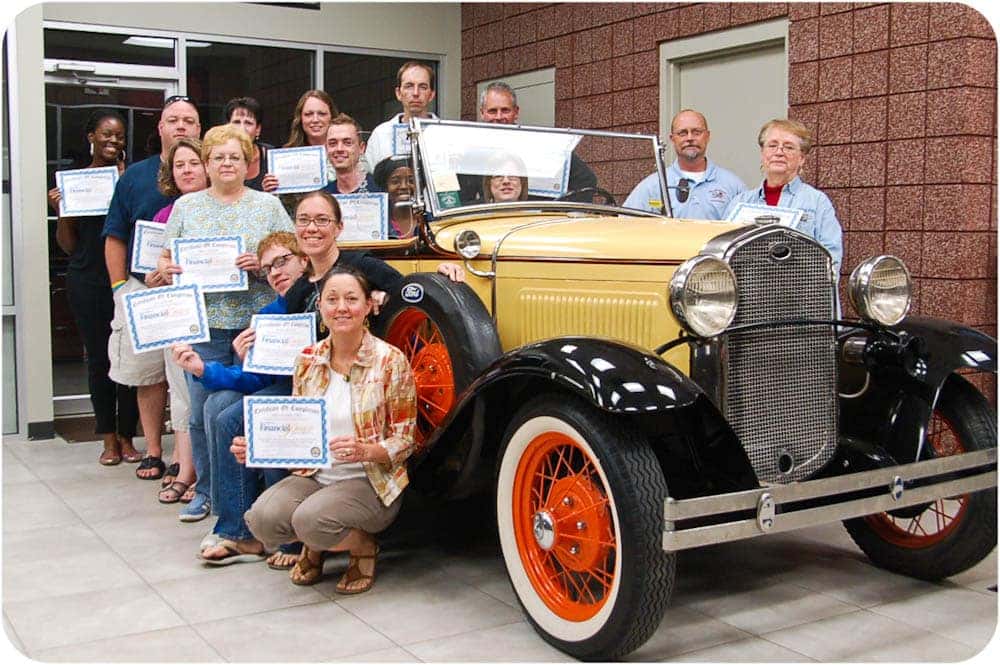 We all need a plan for our money. Financial Peace University (FPU) is that plan! It teaches God's ways of handling money. Through video teaching, class discussions and interactive small group activities, FPU presents biblical, practical steps to get from where you are to where you've dreamed you could be. This plan will show you how to get rid of debt, manage your money, spend and save wisely, and much more!
Country Hill Motors is proud to host FPU classes throughout the year. Check out some pictures of previous FPU graduates.
---
FPU 2012
FPU 2012 was hosted at Country Hill Motors and had 12 students.