Buying New vs. Used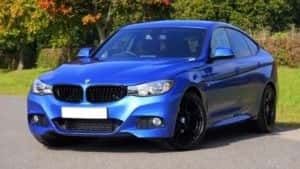 One of the first questions that comes to mind when a person is going to purchase a car is simply: new or used? It's a common question for car buying and if it's going through your mind, just know that you're not alone. As your trusted used car dealership serving those in Kansas City, Merriam, and Olathe, KS, we'd like to give you a few benefits of both buying new and buying used.
Benefits of Buying Used
The first benefit of buying used is the most obvious one – the price tag will be much lower. By purchasing a used car, you'll save a lot of money – thousands or even tens of thousands of dollars! It can allow you to purchase a fancier car than you would have been able to otherwise.
Also, one thing many fail to consider, is that you'll have lower insurance rates with an older car. Since it'll cost less money to repair it or replace it if it gets stolen or wrecked, insurance companies will give you a better deal than on a leased or brand new vehicle. This means more money in your pocket to use toward adventures like camping and road trips!
Your used car will hold its value and not depreciate as much. A new car will even drastically decrease in value the minute you take it off the lot. When you're ready to sell a new car several years down the road, the car will only be worth a fraction of the price you bought it for. Used cars don't have this problem. They'll typically hold most of their value and they'll depreciate at a much slower rate.
Benefits of Buying New
The number one benefit of buying new is that you won't have to put your trust into others that you're purchasing a vehicle that's still in great shape and will run well for years to come. Generally, when you purchase a new car, since the condition isn't an issue, you won't have to worry about whether the car has been damaged and if it will still hold up. As an added bonus, typically with new cars, you'll even get a warranty, meaning that in the small chance that if something does happen, you'll get reimbursed.
Also, since you'll be buying a new car, it will be the newest model and you'll get to pick from the cars with the latest technology. You'll be privy to the most advanced safety features and upgrades.
Used Cars You Can Trust at Country Hill Motors
We said that the top benefit of buying new is that you're guaranteed a car that's in great shape, unlike when you purchase used cars. Well that's not always true. When you come to a trusted used car dealership like us at Country Hill Motors, you won't have to worry about purchasing a lemon. We place our stamp of approval on all of the vehicles we sell and take great pride in getting our customers cars that will keep smiles on their faces for years to come.
Contact Your Merriam & Olathe, KS Used Car Dealership!
If you're looking for used cars, we encourage you to stop by one of our two convenient used car dealership locations. If you'd like to ask us any questions, please don't hesitate to contact us online or by phone at one of our two offices. Our Olathe phone number is (913) 768-6211 and our Merriam phone number is (913) 362-7111. We can't wait to hear from you and help you find a great used car!